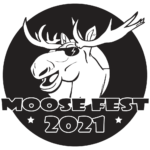 MooseFest Saskatchewan 2021
August 7th, 2021 – Bellevue, SK
The Steadies
The Steadies aren't invited to the party— they ARE the party. A high-energy groove based band who mixes pop-rock with world-beat, funk and reggae, creating a sound they've dubbed, 'island-rock'. Frontman Earl Pereira (formerly of Wide Mouth Mason) is a 3-Time JUNO Award Nominee. Highlights for The Steadies include features on Canadian Musician Magazine, TMZ, CBC, touring Asia, Europe while sharing the stage with legendary artists like Ziggy Marley and The Roots. The Saskatoon group was recently signed by Bristol Records (Vancouver) / Copperline Music (Nashville) with worldwide distribution by Sony The Orchard. Their latest single "Two" will be hitting the radio waves in July in conjunction with a 12-date Summer Tour.
League of Wolves
League of Wolves is a hard-hitting rock group from Saskatoon, Saskatchewan, comprised of Dillon Currie, David Wickstrom, brothers Aspen and Greig Beveridge, and former lead guitarist of The Sheepdogs, Leot Hanson.
The group travelled to Toronto to record their self-titled EP with JUNO-award winning producer Gavin Brown (Billy Talent, Three Days Grace, Tragically Hip).
Having already shared the stage with several of Canada's top rock bands, including The Glorious Sons, The Trews, and The Beaches, League of Wolves look forward to hitting the road again, starting in Bellevue and not stopping until their name is a mainstay on every top rock playlist in the country.
Seven Mile Sun
Seven Mile Sun is a high-voltage alt-rock group originating from small-town Harris, SK. The band consists of brother and sister Kevin and Kimberley Stevens on guitar/vocals and drums/vocals respectively and features friend Joanne Genest on bass guitar/vocals. With a strong female presence, 7MS isn't just your average modern rock group. Influenced by the sounds of The Black Keys, The Glorious Sons, and The White Stripes, Seven Mile Sun offers a performance with hard-hitting melodies, grounded lyrics, and intense on-stage chemistry. With 3 released singles approaching 30,000 spins on Spotify, and the first release 'Can't Compromise' having modest radio success, the trio is quickly expanding their following. Approaching 6 years as a trio, the group is frequently found tracking original music with producer Aspen Beveridge at Skullcreek Studios and has recently worked alongside Leot Hanson (League of Wolves, formerly of The Sheepdogs). Following the release of 3 singles described as exceptional, their debut EP 'Light In the Dark' drops June 25 to rock your summer–release party at The Capitol Music Club, Saskatoon on July 23.
Bellevue Community Hall
Chances are, if you ask 5 of your friends, at least one of them has been to Bellevue for either a ball tournament, snowmobile rally, dance or they know someone in the area (Go ahead. Ask.). This farming community knows how to have a good time.
Bellevue Hall is known for the many events it's hosted in the past years and we're adding another one.
Bellevue (St. Isidore de Bellevue) is located on highway 225. Approximately 40 minutes south of Prince Albert, an hour north of Saskatoon, 15 minutes east of Batoche and 11 minutes and 53 seconds west of Domremy.
Camping
28 Campsites will be available at a walking distance from the hall. They have power. Sites are affordable at $20 per night and are first-come, first-served.
Curbside Conversation
Prince Albert Chamber of Commerce
Live music is better…
101.5 Beach Radio Prince Albert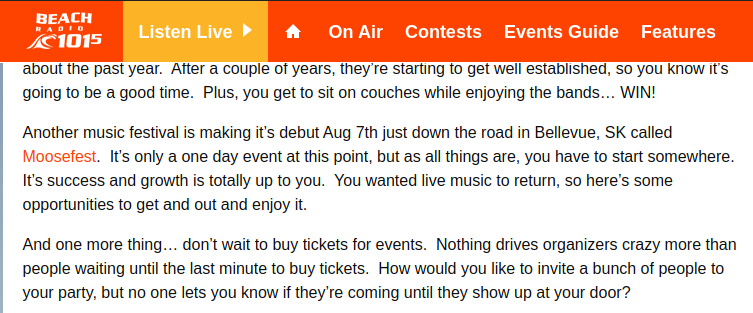 Plenty of musical options for residents of Prince Albert and area to wrap up the summer
paNOW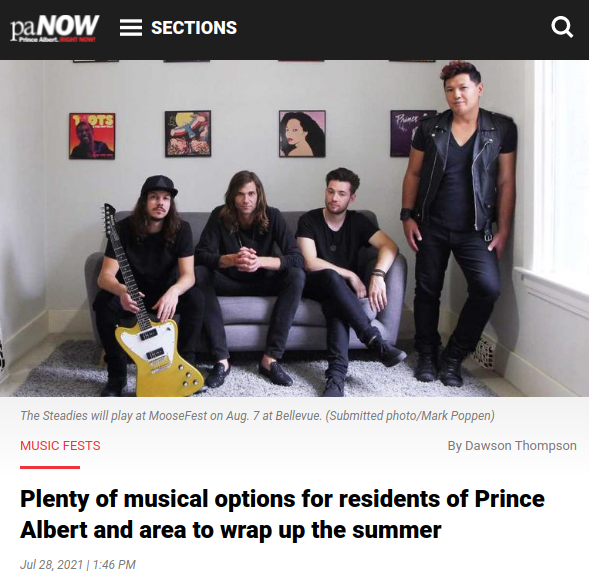 Le MooseFest
ICI Radio Canada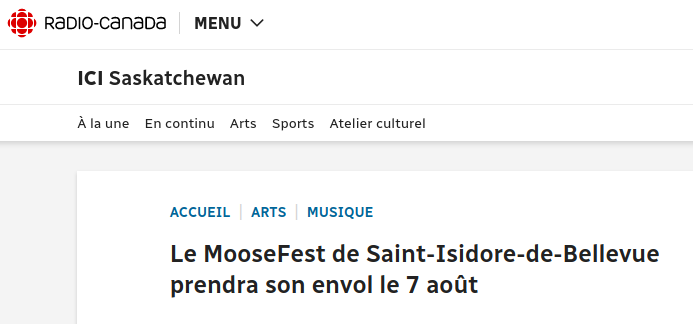 New music festival coming to Bellevue in August.
Prince Albert Daily Herald